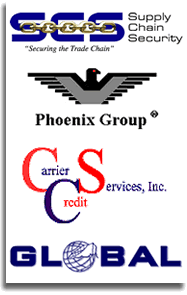 Affiliates/Partners
Provider of C-TPAT Compliance Manuals, Consulting, e-Learning for C-TPAT, IMO, USCG, and MTSA.
Provider of world class security services in transportation. Specialties include risk assessment, training, consulting, regulatory compliance and performing operational security services.
Provides billing and collection of demurrage charges for carriers serving the Puerto Rican Market.
General Agency services to carriers in Central America. Full complement of sales, port agency, intermodal, and backroom services.